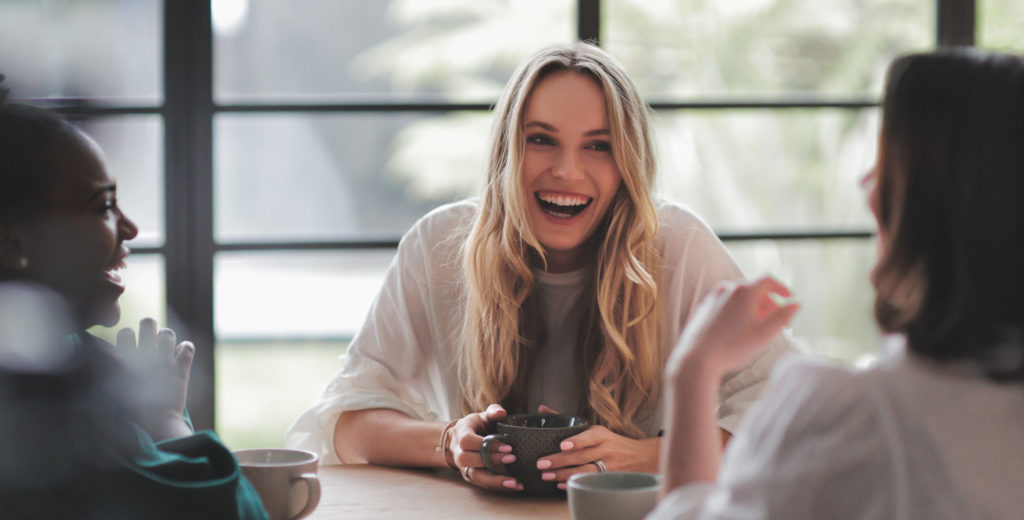 CreakyJoints Australia is proud to support the Advantage Hers campaign — a global initiative that has recently been launched in Australia, designed to highlight the unmet needs and unique challenges of women living with a particular subset of chronic inflammatory diseases. These include the various forms of autoimmune arthritis. The campaign also provides resources to help women with these conditions take more active roles in their care.
World-renowned tennis champion Caroline Wozniacki has partnered with UCB, a biopharmaceutical company, to share her story. Caroline is a former tennis World No 1 and Australian Open 2018 winner. She is the highest-ranking female athlete known to have been diagnosed with rheumatoid arthritis (at age 28) whilst still playing professional tennis.
Caroline is now taking on the title of patient advocate – sharing her personal rheumatoid arthritis (RA) journey with the world. Having retired from her tennis career in January 2020, Caroline plans to focus on other things including her family, advancing her studies and supporting women living with chronic inflammatory diseases.
About Chronic Inflammatory Disease
Inflammation is a natural response by the body's immune system to deal with things that may harm it, such as injuries, infections and toxins. The inflammatory response involves increasing blood flow to the affected area and releasing antibodies and proteins to neutralise the source of the threat.
Generally, inflammation only lasts for hours or days (acute inflammation). However, it can sometimes linger for months or years, long after the original cause has gone (chronic inflammation) and cause lasting damage in various parts of the body. Chronic inflammatory disease is a broad and evolving description of conditions associated with chronic inflammation.
Autoimmune conditions can arise when the immune system is caught in a cycle of chronic inflammation. Each condition affects a different part of the body. For example, type 1 diabetes affects the pancreas, multiple sclerosis affects the nervous system and Crohn's disease affects the digestive tract. Autoimmune arthritis conditions, such as rheumatoid arthritis, axial spondyloarthritis (which includes ankylosing spondylitis) and psoriatic arthritis affect the joints, connective tissue and other parts of the body.
Chronic inflammatory diseases affect more than 180 million people worldwide, approximately half of which are women. These chronic conditions can place substantial physical and emotional strains on those living with them.
Improving the standard of care for women living with chronic inflammatory diseases is vital because of the unique challenges and gender disparities that women with these conditions can face. Different chronic inflammatory diseases can also cause women to experience greater pain, fatigue, loss of function and stress than men with these conditions.
The Burden of Autoimmune Arthritis
There are over 100 different forms of arthritis. The many types of autoimmune arthritis also come under the umbrella of chronic inflammatory diseases. 
Overall, arthritis affects nearly four million Australians of all ages, including children and young people.* By 2030, the number of people with arthritis is projected to rise to 5.4 million.**
In 2015, approximately 2 per cent of the Australian population reported having rheumatoid arthritis amounting to around 407,900 people in total. Three-quarters of those diagnosed are female.***
The UCB News media release Tennis Champion Caroline Wozniacki and UCB Australia Launch Advantage Hers Campaign for Women with Chronic Inflammatory Diseases also quotes the following data:
Ankylosing spondylitis affects about 1 to 2 per cent of the Australian population and usually first appears between the ages of 15 to 40 years.

Non-radiographic axial spondyloarthritis has a similar burden of disease and is more common in women, with up to 20 per cent of people diagnosed progressing to ankylosing spondylitis within a few years.

Psoriatic arthritis is a rheumatic condition often associated with psoriasis. Approximately 10 to 20 per cent of people with psoriasis will go on to develop psoriatic arthritis.
About Advantage Hers
The Advantage Hers campaign was inspired by Caroline's own journey with rheumatoid arthritis.
"Our mission is to bring together as many women as possible living with chronic inflammatory diseases … so that we can help each other build our own personal game plan to live our best lives," says Caroline.
"I know from experience the difficulties of living day-to-day with a chronic disease such as rheumatoid arthritis, as well as the delays there can be getting a swift and accurate diagnosis. Through this new awareness and empowerment campaign, I want to connect with as many Australian women with chronic inflammatory diseases as possible, to help inspire, encourage and provide other women like me with as much support and information as possible. Collectively we can support each other in gaining the advantage over our conditions – one small win at a time."
See the Advantage Hers Australian website for these downloadable resources and more:
Get Involved
Show your support for the Advantage Hers campaign by following Caroline's social channels and sharing your own stories using #AdvantageHers.
Follow Caroline on:
CreakyJoints Australia Resources
The CreakyJoints Australia website is full of daily living tips, local information and downloadable resources for people with arthritis and related conditions. Here is a selection we recommend for you:
Additional Sources
* & ** Australian Government Department of Health and Arthritis Australia: National Strategic Action Plan for Arthritis 2019
*** Centre for Community Driven Research: Rheumatoid Arthritis Australian Study PEEK Volume 2 Issue 2, April 2019
Keep Reading