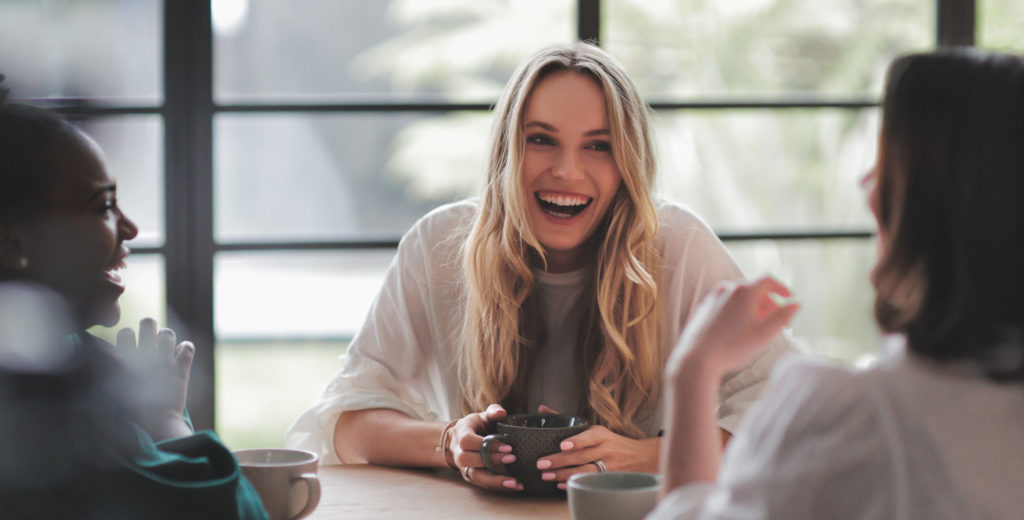 CreakyJoints Australia is proud to support the Advantage Hers worldwide campaign by global biopharmaceutical leader UCB and partners including women with lived experience of Chronic Inflammatory Disease (CID).
The campaign seeks to show women that living with CID (also known as autoimmune disease) does not need to hold them back and that they should continue to reach for their dreams. It encourages women to support each other and share their stories. It empowers women with information and support to seek diagnosis and treatment and helps give them the flexibility to live the lives they want.
What is Chronic Inflammatory Disease?
Chronic inflammatory disease (CID) is a group of conditions characterised by persistent inflammation in different parts of the body.
There are many types of CID, including rheumatoid arthritis, inflammatory bowel disease, psoriasis, multiple sclerosis and lupus. Despite the differences in the specific conditions, they share many common features.
Symptoms of CID can vary depending on the type of disease and the part of the body affected. However, some common symptoms include pain, swelling, redness, stiffness, fatigue and fever.
CID is characterised by long-term inflammation, which means that the symptoms can last for months or even years. The disease can go through periods of remission (when the symptoms are not active) and flares (when the symptoms are more severe).
Chronic inflammation can damage healthy tissues and organs over time, leading to a range of complications. For example, CID can affect joints and lead to arthritis, damage the digestive tract and cause ulcers or affect the central nervous system and cause cognitive problems.
CID is caused by a combination of genetic and environmental factors. There is currently no cure for CID, and treatment is focused on managing symptoms and slowing down the progression of the disease. Treatment may include medications, lifestyle changes and, in some cases, surgery.
CID and Autoimmune Arthritis
Living with a chronic inflammatory disease, such as rheumatoid arthritis, axial spondyloarthritis, psoriatic arthritis and psoriasis can be difficult for anyone. These chronic conditions can place substantial physical and emotional strains on those living with them.
The Advantage Hers Australia website lists the following statistics.
Nearly 500,000 Australians have been diagnosed with rheumatoid arthritis, a condition that is more commonly diagnosed in women than men. The number of Australians living with rheumatoid arthritis is projected to rise to more than half a million by 2030.
Ankylosing spondylitis affects about 1 to 2 per cent of the Australian population. The disease usually first appears between the ages of 15 to 40 years.
Around 30,000 Australians are affected by non-radiographic axial spondyloarthritis (nr-axSpA). One or two out of every 10 people diagnosed with nr-axSpA will progress to ankylosing spondylitis within a few years.
Psoriatic arthritis affects around 200,000 Australians. Three out of every 10 people with the skin condition psoriasis develop psoriatic arthritis.
The Power of Sharing Stories
For International Women's Day 2023, Advantage Hers is partnering with Australian women who live with chronic inflammatory disease to share their personal stories focused on life before, during and after pregnancy, family planning and parenthood. Stories will capture the experiences, concerns and considerations that women face during this time, including how and where to find support.
Suzie May is a mother of two, a legal consultant and health advocate. Since being diagnosed with rheumatoid arthritis at age 27, she has dedicated time to raising awareness and educating others about living with chronic inflammatory diseases.
Mother and editor, Jenna Martin, developed rheumatoid arthritis as a new mum. She is passionate about encouraging others with chronic inflammatory diseases to trust their symptoms and form close relationships with their healthcare team.
Creating a Game Plan
When living with chronic inflammatory diseases sometimes you will have the advantage, and at other times your disease will. The Advantage Hers Australia website is full of practical tips to help you stay on top of your game. These include:
A recording of Australian champion tennis player Caroline Wozniacki and Sarah Rowan's conversation with Dr Ginni Mansberg as they discuss their personal journeys with rheumatoid arthritis and hear how Australian women with chronic inflammatory conditions approach their own game plan.
A Health Team Discussion Guide to help you get the information you need from your doctor and team. Together, you can have an active and informed role in shared decision-making about your care.
A summary of the impact and burden of CID.
Get Involved
Show your support for the Advantage Hers Australia campaign by following Caroline's social channels and sharing your own stories using #AdvantageHers.
Follow Caroline Wozniacki on:
Instagram: @carowozniacki
Twitter: @CaroWozniacki
Facebook: Caroline Wozniacki
Disclaimer: This information should never replace the information and advice from your treating doctors. It is meant to inform the discussion that you have with healthcare professionals, as well as others who play a role in your care and well-being.
Join the CreakyJoints Australia Community
Becoming a CreakyJoints Australia member takes just a few minutes. You'll receive our members' e-newsletter featuring:
Reliable information about arthritis types and treatments.
Tips for managing daily life with arthritis and related conditions.
Personal stories from people living with similar conditions to you.
Links to our podcasts featuring interviews with health clinicians and patients.
Surveys to help us discover what's important to you.
Keep Reading
UCB sources
Rusman T, van Vollenhoven RF, van der Horst-Bruinsma IE. Gender Differences in Axial Spondyloarthritis: Women Are Not So Lucky. Curr Rheumatol Rep. 2018;20(6):35. https://pubmed.ncbi.nlm.nih.gov/29754330/
Tincani A, Taylor P, Fischer-Betz R, et al. FRI0693 Fears and misconceptions of women with chronic rheumatic diseases on their journey to motherhood. Annals of the Rheumatic Diseases. 2018;77:866. https://ard.bmj.com/content/77/Suppl_2/866.1
Tournadre A, Pereira B, Lhoste A, et al. Differences Between Women and Men with Recent-Onset Axial Spondyloarthritis: Results from a Prospective Multicenter French Cohort. Arthritis Care Res (Hoboken). 2013;65(9):1482–1489. https://pubmed.ncbi.nlm.nih.gov/23463610/
Coombe J, Harris ML, Wigginton B, Lucke J, Loxton D. Contraceptive use at the time of unintended pregnancy: Findings from the Contraceptive Use, Pregnancy Intention and Decisions study. Aust Fam Physician. 2016 Nov;45(11):842–848. https://pubmed.ncbi.nlm.nih.gov/27806456/
Kvien TK. Epidemiology and burden of illness of rheumatoid arthritis. Pharmacoeconomics. 2004;22(2 Suppl 1):1–12. https://pubmed.ncbi.nlm.nih.gov/15157000/
Mancuso CA, Rincon M, Sayles W, Paget SA. Psychosocial variables and fatigue: A longitudinal study comparing individuals with rheumatoid arthritis and healthy controls. J Rheumatol. 2006;33(8):1496–1502. https://pubmed.ncbi.nlm.nih.gov/16783859/
Australian Institute of Health and Welfare. Chronic musculoskeletal conditions web report, updated 9 Feb 2023. https://www.aihw.gov.au/reports/chronic-musculoskeletal-conditions/musculoskeletal-conditions/contents/arthritis/rheumatoid-arthritis. Accessed February 2023.
Ackerman I, et al. Projected Burden of Osteoarthritis and Rheumatoid Arthritis in Australia: A Population-Level Analysis. Arthritis Care & Research. 2018;70(6):877–883. https://pubmed.ncbi.nlm.nih.gov/28898565/
Arthritis Australia. Taking Control of your Ankylosing Spondylitis. A practical guide to treatments, services and lifestyle choices. Accessed February 2023. https://arthritisaustralia.com.au/wordpress/wp-content/uploads/2017/09/Ankylosing-Spondylitis-WEB-2019.pdf
Arthritis Australia. Non-radiographic Axial Spondyloarthritis. Accessed February 2023. https://arthritisaustralia.com.au/types-of-arthritis/non-radiographic-axial-spondyloarthritis/
Arthritis Australia. New hub launches for 200,000 Australians living with psoriatic arthritis. Accessed February 2023. https://https://arthritisaustralia.com.au/new-hub-launches-for-200000-australians-living-with-psoriatic-arthritis/
Additional Sources
Australian Government Department of Health and Arthritis Australia: National Strategic Action Plan for Arthritis 2019. https://arthritisaustralia.com.au/wordpress/wp-content/uploads/2019/03/2019-National-Strategic-Action-Plan-for-Arthritis.pdf
Centre for Community Driven Research: Rheumatoid Arthritis Australian Study PEEK Volume 2 Issue 2, April 2019. https://www.cc-dr.org/wp-content/uploads/2019AURHA_FULL.pdf