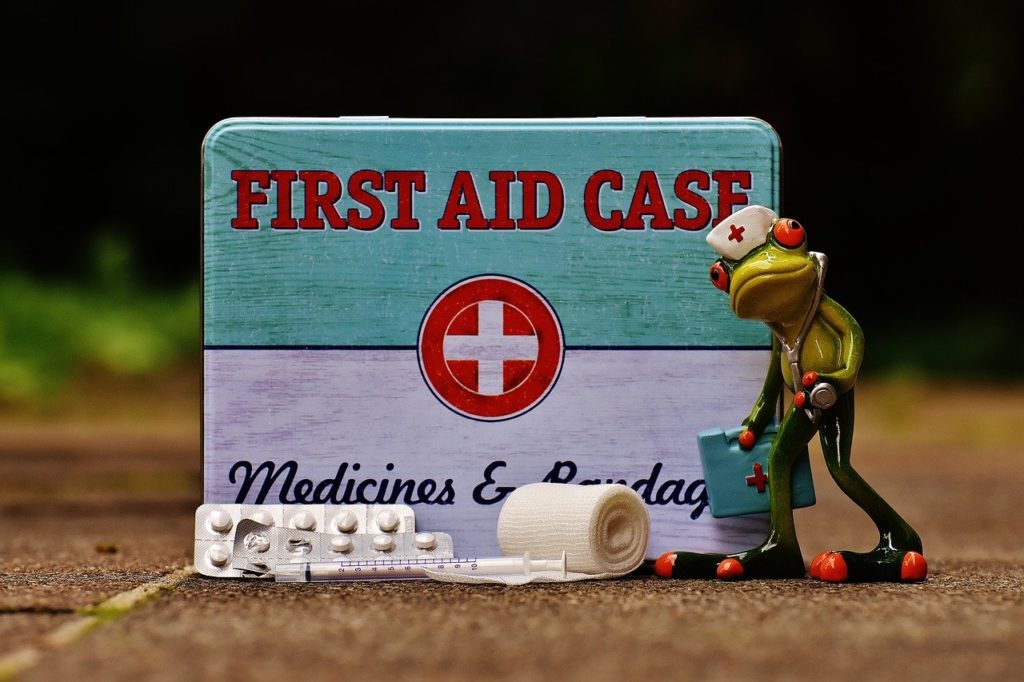 The current bushfire crisis has prompted CreakyJoints Australia to investigate the resources available for the management of arthritis and related conditions during emergencies.
We know that the authorities are doing a terrific job with evacuations, recovery efforts and providing a wide range of support for those affected. However, they can't be everywhere at once and access to medical supplies is still an issue in some areas. Even if you are not currently in a disaster zone, the more you can plan ahead for situations like this, the better.
Some of the situations you could encounter include:
Losing access to medications you rely on daily (such as prednisolone)

Having no refrigeration for your biologic medications

Losing access to your prescriptions, list of conditions or emergency contacts

Being exposed to bushfire smoke, extreme heat or sudden air pressure changes

Being unable to move to safety due to mobility restrictions
Tips For Managing Medications During a Natural Disaster
You may lose telecommunication access during natural disasters, so consider various methods of accessing your information or seeking help without phones or internet if needed. For example, ask a neighbour to check on you regularly or keep your medications and medical details handy in an emergency pack.
In the recent article Take care of your medicines during the fire crisis, NPS Medicinewise suggests you keep your medications in their original packaging and, as much as is practical, store them away from heat, moisture and sunlight.
If you have difficulty accessing your prescription medications, you need to consider several factors.
What are your likely symptoms if you don't take your medication for a day or more?
Some daily medications used for arthritis, such as prednisolone or opioid products (including Panadeine Forte, Norspan and Endone) should not be ceased suddenly. This is especially the case if the medications have been taken for extended periods and/or at high doses.
It is not advisable to make up for missed doses by taking more than one dose at a time later on as this may increase your risk of developing unwanted side effects.
Ideally, you should talk to your doctor about what to do if you miss one or more doses of your medication beforehand so you can decide on an emergency action plan. Otherwise, seek medical advice or emergency assistance as soon as possible.
Can you can access a pharmacy urgently?
If you have a copy of your prescription, take it to the nearest pharmacy. This can include a hospital pharmacy, though they may not stock the medication you need.
If you don't have a copy of your prescription, you can still access many medications through a pharmacy in some circumstances. In general, you may be eligible to receive a limited supply without a prescription or with a verbal prescription from your doctor.
As a result of the Australian bushfire crisis, the Federal and State Governments have released temporary extended provisions for the dispensing of some medications without a prescription. These have been outlined in a statement on the Pharmaceutical Benefits Scheme (PBS) website.
Under these provisions, you should be able to access a one-off standard quantity of eligible PBS medicines, such as prednisolone, without a prescription.
For medications that require special authority, such as biologics, your pharmacist should contact Medicare for further advice as state and territory dispensing laws vary.
What if you can't keep your medication refrigerated?
The NSW Ministry of Health website page,Managing medications during and after bushfire, states:
"If electricity has been cut off for an extended period and the quality of refrigerated medicines has been compromised, the medicines should be discarded and replaced as soon as possible. If the medicine is essential to sustain health (e.g., insulin), the medicine should continue to be used until a new supply is available."
Biologic medications for arthritis, such as Humira, Orencia and Enbrel remain in the body for some weeks. Your symptoms may worsen, but missing or delaying a dose for a short period should generally not cause any major complications.
CreakyJoints Australia and Arthritis Australia are working on finding information specifically about managing arthritis, fibromyalgia or similar conditions in emergencies. In the meantime, we recommend that you heed the advice in the following resources.
Useful Emergency Resources For People with Arthritis
Managing Your Health and Medications During Emergencies
General Government Emergency and Financial Resources
Emergency Information From Other Organisations
Many of these organisations will be updating the emergency information on their website and social media platforms regularly during the current bushfire crisis.
Please share this information with anyone you think may benefit from it.
If you know of any current resources specifically written for people with arthritis or related chronic conditions in emergencies in Australia or New Zealand, please let us know via info@.au.creakyjoints.org or in the comments below. Thank you.
The resources listed in this updated article were compiled with the help of Arthritis Australia.
Keep Reading