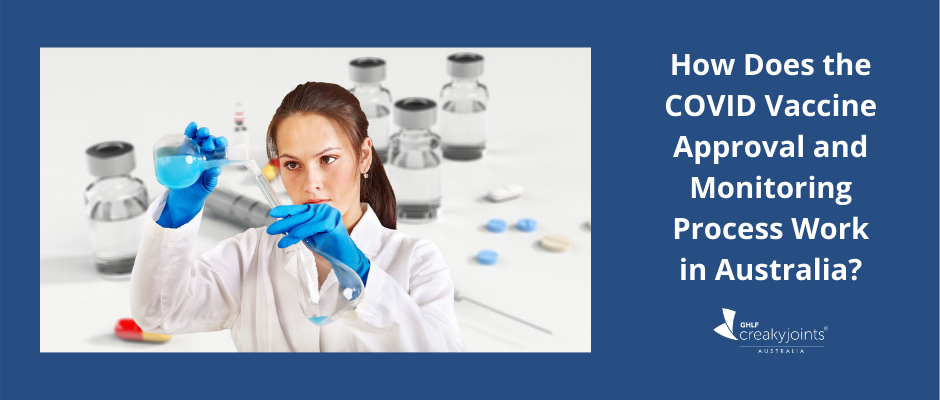 2 February 2021
The Therapeutic Goods Administration (TGA) is part of the Australian Government Department of Health. It is responsible for regulating therapeutic goods including prescription medicines, vaccines, sunscreens, vitamins and minerals, medical devices, blood and blood products.
Almost any product for which therapeutic claims are made must be entered in the Australian Register of Therapeutic Goods (ARTG) before it can be supplied in Australia.
The TGA recently published the fact sheet COVID-19 vaccine: Information for consumers and health professionals on their website. It includes detailed responses to the most common questions being asked about the COVID-19 vaccines planned for release in Australia.
These questions include:
How is a COVID-19 vaccine approved?

How does the TGA test for safety, quality and effectiveness?

How will COVID-19 vaccine safety be monitored after a vaccine is approved for use?

Could I experience a side effect after receiving a COVID-19 vaccine?

Can COVID-19 vaccines be used in the frail and elderly (over 85)?
For answers to these questions plus much more, click on the above link to the fact sheet. The TGA will update this information as needed.
To support the COVID-19 vaccine fact sheet, the TGA has also published the following short videos:
Have you seen the CreakyJoints Australia page Living with Arthritis During COVID-19: Education and Support Resources yet? This page is full of up-to-date patient education, support, advocacy and research activities related to COVID-19 and chronic illness.
You can also sign up for free CreakyJoints Australia membership and receive regular arthritis-related information in your inbox. See the "Login or Register" button at the top of the page.
Keep Reading