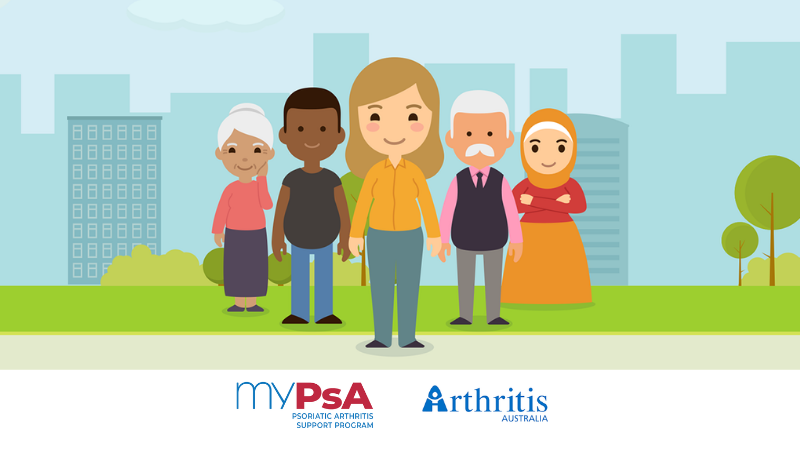 Arthritis Australia recently launched the MyPsA website (mypsoriaticarthritis.org.au) as an interactive hub for people living with psoriatic arthritis.
Psoriatic arthritis (PsA) is an autoimmune condition that affects the skin, nails or joint tissues and causes damage and pain. It affects around 200,000 Australians and is closely associated with the skin condition psoriasis. Thirty per cent of people with psoriasis develop psoriatic arthritis, although some people may have one condition and not the other.
"MyPsA is a vital tool for helping those living with psoriatic arthritis to get a greater depth of knowledge on how to manage this complex condition," said Arthritis Australia CEO Jonathan Smithers.
The website can be viewed by the general public, however, to get the maximum benefit from it, you can register for a free, personalised account. This will allow you to enter details about your current health and wellbeing, which you can refer back to anytime to track your symptoms and progress.
When you join up, you can choose to enter details about your condition and how it affects you. This will enable the content you see to be customised to your needs. So, it doesn't matter if you've had PsA for a week or several decades, the information you receive via your MyPsA account will meet you where you are at now.
The site features a wide range of articles and videos about psoriatic arthritis, covering topics from diagnosis and medications to healthy living tips and more.
CreakyJoints Australia was happy for Arthritis Australia to adapt information from our Government Support for People With Chronic Illness page for their Financial Services page.
We believe that it is in the interest of patients for arthritis support organisations such as CreakyJoints Australia and Arthritis Australia to work together and support each other whenever possible.
Keep Reading