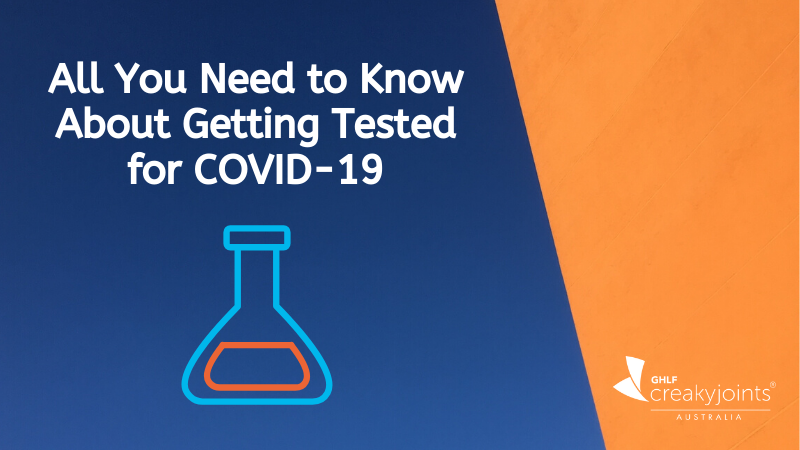 People who have been exposed to COVID-19 and other vulnerable Australians can now access some medical and pharmaceutical services from home. Yet, that doesn't automatically mean you are eligible to be tested.
The Australian Government's healthdirect website is full of detailed information about the new coronavirus — from avoiding infection to treating COVID-19. There is one section devoted to seeing a doctor and getting tested for COVID-19.
As many of you are in the vulnerable category, we know you'll be keen to read this summary we have prepared.
Who Can Be Tested for COVID-19?
At this stage, the people being prioritised for COVID-19 testing are those who are at the greatest risk of becoming infected. They include those who have:
Returned from overseas in the past 14 days

and

developed respiratory illness with or without fever.

Been in close contact with a confirmed COVID-19 case in the past 14 days

and

developed respiratory illness with or without fever.

Severe community-acquired pneumonia with no clear cause.
Healthcare workers who provide direct care can also be tested if they develop symptoms of coronavirus.
Note: Even if you are considered more susceptible to the COVID-19 virus due to your age, health, being pregnant or being a parent of a child under 12 months, you must still meet the conditions above before you can be tested.
It's also important to note that most people with symptoms that resemble COVID-19 will more likely have a cold or other respiratory illness instead.
Symptoms of COVID-19
The coronavirus that causes COVID-19 can have a range of symptoms (from no symptoms at all to pneumonia). The main symptoms include:
Fever (high temperature), sweats or chills

Influenza-like symptoms such as cough, sore throat, headache and fatigue (tiredness)

Shortness of breath

Runny nose
To help you determine if you might have COVID-19, see the healthdirect Coronavirus (COVID-19) Symptom Checker.
Seeing a Doctor if You Believe You Have COVID-19 Symptoms
If you think your symptoms warrant a test and you meet the criteria, the next step is to call your General Practitioner to see if you can make an urgent appointment with them.
If your regular doctor is not available, you can contact any GP clinic to ask if they can see you. If your symptoms are severe or if you can't get to a GP, you can go directly to a hospital emergency department. More assessment centres will be made available across Australia over the coming weeks.
Wherever you go, describe your symptoms and tell them if you are in a high-risk category, including if you take medications that suppress your immune system as this may help you be tested more quickly.
About the COVID-19 Test
Once you have been accepted for testing, a member of the medical staff may take swabs from the back of your nose and throat. They may also test you for other respiratory illnesses.
Swabs and fluid are then sent to public health laboratories for testing for COVID-19. In most cases, you will receive the results by the next day. All COVID-19 pathology tests will be bulk-billed through Medicare.
What Happens Next?
That depends on your test results, the severity of your symptoms and other factors.
If your test result is negative, you will be able to continue your daily activities as usual.
If your test is positive but your symptoms are mild and you are otherwise in reasonable health, you may be sent home to recover in isolation. You will receive regular phone calls from health authorities to check on you. You can resume your normal activities once the authorities tell you it is safe to do so. This will likely be one day after your symptoms have disappeared.
If your symptoms are already serious when you present for the test, or if they worsen while you are in isolation at home, you will be sent to hospital, given priority care and isolated from other patients to prevent further spread of the virus.
More Information
Keep Reading
Check out this series of articles from CreakyJoints (our sister organisation in the US)