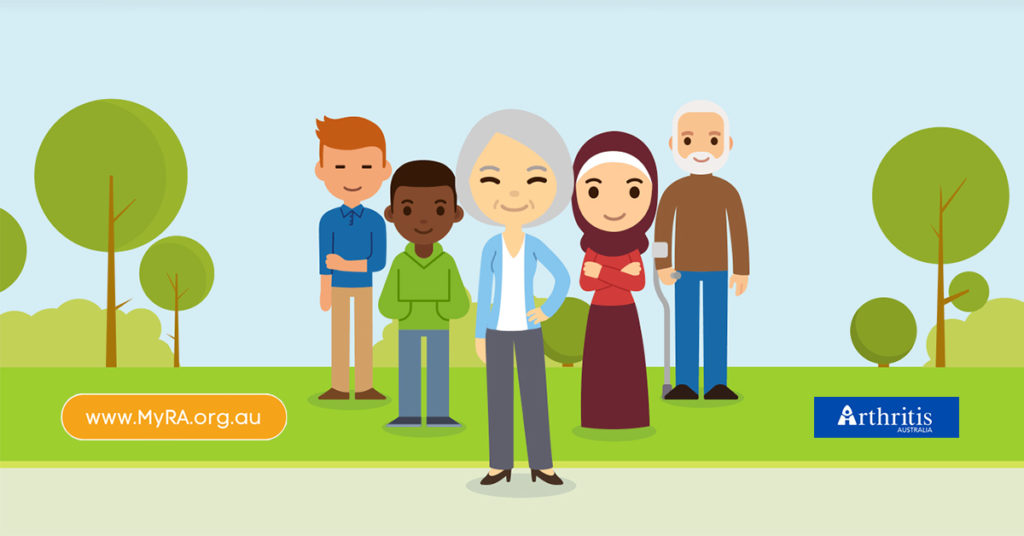 Arthritis Australia, in partnership with the Australian Rheumatology Association, has launched a new online rheumatoid arthritis patient-support website. The free MyRA website provides individually tailored information designed to help people seize control and become active participants in their journey with the disease.
The website can be viewed by the general public, however, to get maximum benefit from it, you can register for a free, personalised account. This will allow you to enter details about your current health and wellbeing, which you can refer back to anytime to track your symptoms and progress.
When you join up, you can choose to enter details about your condition and how it affects you. This will enable the content you see to be customised to your needs. So, it doesn't matter if you've had RA for a week or several decades, the information you receive via your MyRA account will meet you where you are at now.
The site features a wide range of articles and videos about rheumatoid arthritis, covering topics from blood tests to daily living tips and more.
"A fantastic feature is the way the online patient-support website then links people with arthritis organisations nationwide and relevant local information, educational events, fitness activities, webinars and other support services, including trained health educators," says Andrew Mills, CEO of Arthritis Australia.
The project was independently developed by Arthritis Australia for Australian users with unrestricted, educational grants from sponsors, requiring an ambitious whole-of-health-sector approach. 
Members of the CreakyJoints Australia team joined other arthritis consumers and stakeholders in user-testing the site prior to launch and our feedback was appreciated. We were also happy for Arthritis Australia to adapt information from our Government Support for People With Chronic Illness page for their Financial Services page.
We believe that it is in the interest of patients for arthritis support organisations such as CreakyJoints Australia and Arthritis Australia to work together and support each other whenever possible.
Keep Reading