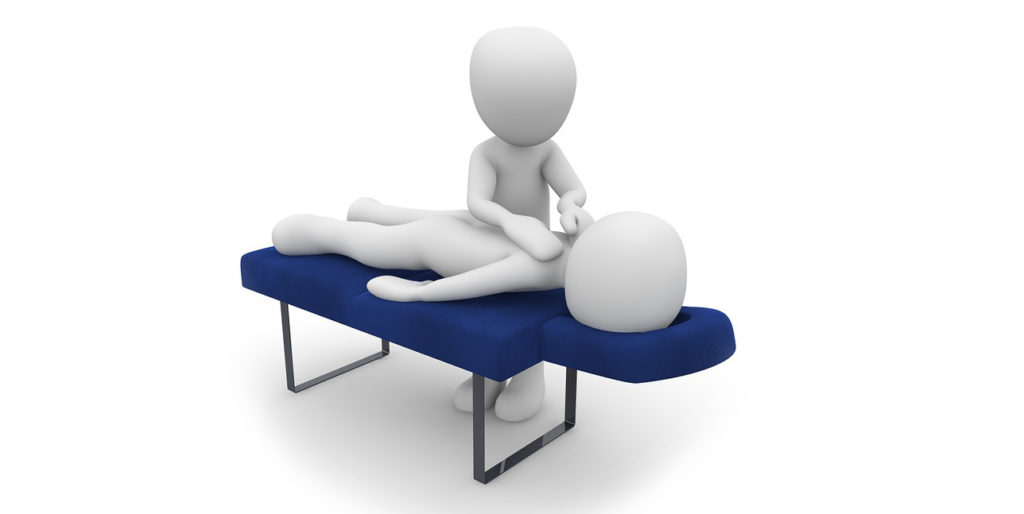 When you live with chronic illness or disability, regular health appointments are a necessary part of your treatment plan. These include check-ups with your GP, medication reviews with specialists, dental checks, clinical psychology sessions, blood tests, physiotherapy classes and more.
With the lockdowns triggered by the spread of the coronavirus, people across Australia are being asked to stay in their homes. But what happens when you are due for one of your regular health appointments? Should you go or not go?
It depends.
When Shouldn't You Attend?
The coronavirus that causes COVID-19 can have a range of symptoms (from no symptoms at all to pneumonia). You should not attend a routine health appointment if you've had close contact with a person with a suspected or confirmed case of COVID-19 or if you are experiencing symptoms such as: 
Fever (high temperature), sweats or chills

Flu-like symptoms such as cough, sore throat, headache and fatigue (tiredness)

Shortness of breath

Runny nose
If you are experiencing any of these symptoms, use the healthdirect Symptom Checker to find out what to do next. While COVID-19 is of concern, it's important to remember that most people with symptoms such as fever, cough, sore throat or tiredness will have a cold or other respiratory illness — not COVID-19.
In all cases, it is important to call your healthcare provider first and discuss your situation with them. They may have alternative options to help you continue with your regular treatment at home. (See below.)
When Should You Attend?
If you have an appointment that is part of your regular treatment or if you need attention soon for something other than COVID-19 then it is still advisable to attend – providing you are not in isolation due to COVID-19.
The coronavirus section on the Australian Government's healthdirect website currently states:
"It is safe to go to your health clinic or local hospital. Regular attendance at health clinics and hospitals in Australia has not been affected. Hospitals and healthcare workers have been given information about COVID-19 and guidance on how to deal with possible cases."
Allied health services play an important role in maintaining our general health, providing continuity of care and helping us prevent further medical complications. Therefore, the longer you can keep attending such appointments, the better.
Expanded Access to Telehealth Services
On 23 March 2020, the Federal Minister for Health, Greg Hunt, published a joint media release with Dr Tony Bartone, Australian Medical Association President; President Dr Harry Nespolon, Royal Australian College of General Practitioners; and Michael Kidd AM, Principal Medical Advisor, Department of Health.
This release outlined the plans to expand telehealth services beyond those previously announced in the first round of new bulk-billed measures introduced to manage the coronavirus outbreak.
The release states:
"The co-design will look to the best practise expansion of telehealth items for all patients, with or without COVID-19, to see any general practitioner or medical specialist during the COVID-19 health emergency."
"It is expected a more comprehensive telehealth whole of population model of care and the detail of telehealth operations via phone and video will be confirmed by the end of this week as Stage four. This will include mental health and allied health consultations."
It's important to note that many healthcare providers were not previously set up to provide telehealth services. Even those that did, may only have offered it in particular circumstances. Therefore, many providers are now rushing to arrange such services in a way that is both practical and assured of data security. This process may take some weeks so please be patient with your provider during this time.
Also, some providers may choose to close if it is impractical or unsafe for them to remain open in the current circumstances.
What Type of Services Can be Provided Using Telehealth?
Telehealth services (including anything from phone calls to video conferences) can generally be used for consultations that don't involve a physical examination. For example, physiotherapists can check on their client's progress, provide encouragement and suggest ways the client can exercise at home.
Some health professionals are releasing videos via social media for their clients (and others) to follow at home. Check out these YouTube videos from BJC Health in Sydney.
Good news for those on biologics or targeted synthetic DMARDs for conditions like rheumatoid arthritis or ankylosing spondylitis — rheumatologists can use telehealth services for your medication reviews in these exceptional circumstances.
Blood tests
Most pathology collection centres across the country will remain open for tests not related to COVID-19 using strict hygiene protocols. That means you can go and have your tests if you need them and you can get there.
If you are stuck at home, you may be eligible to have your blood tests done at home and bulk-billed through Medicare. Check with your treating doctor for further details.
Access to Disability Services
If you currently receive disability services such as a personal carer or transport services, these are meant to continue without interruption. However, sadly, that is not the case for some Australians due to the coronavirus pandemic.
For updated information about disability services, contact your provider and/or organisations such as the following:
Keep Reading