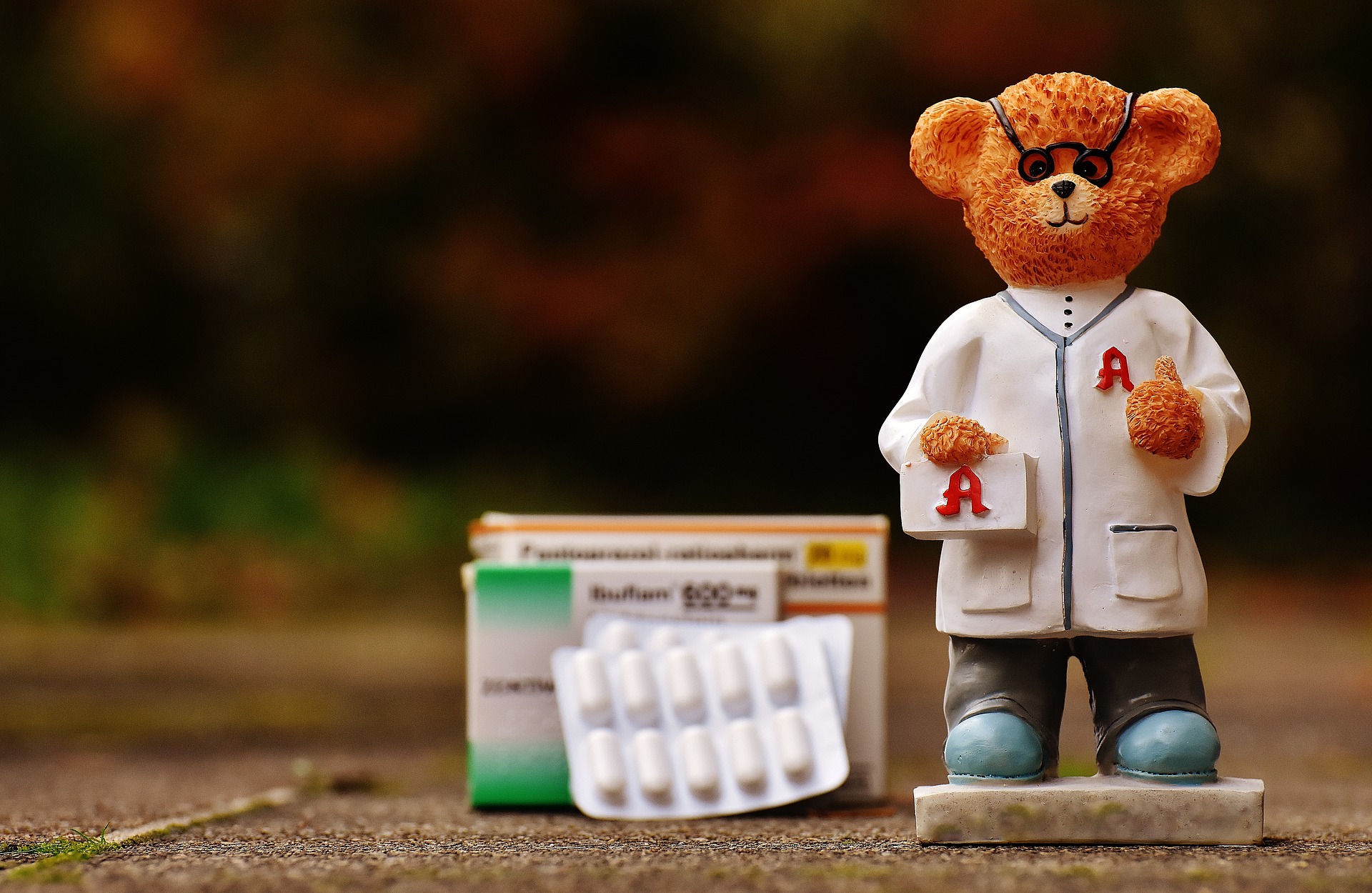 Since mid-March 2020, the Australian Government has been rapidly introducing measures to allow Australians to access many medical and allied health services from home. These measures are already helping to limit the spread of the COVID-19 virus and to protect both patients and practitioners. CreakyJoints Australia welcomes these measures and will share new information relevant to our community as it becomes available.
About Coronaviruses and COVID-19
The Australian Government Department of Health website is a highly reliable source of information about this new virus. It explains the new coronavirus and COVID-19 as follows:
"Coronaviruses are a large family of viruses that cause respiratory infections. These can range from the common cold to more serious diseases such as Severe Acute Respiratory Syndrome (SARS) and Middle East Respiratory Syndrome (MERS). This new coronavirus originated in Hubei Province, China and the disease caused by the virus is named COVID-19."
COVID-19 is of particular concern to people with compromised immune systems (such as those with autoimmune conditions or who rely on medications that affect the immune system). People in this situation may have a greater risk of catching infections and of developing serious complications when they do become infected.
While we are familiar with most strands of the flu and how to treat it, at this stage, we are only just beginning to understand how COVID-19 will progress compared to other viruses and that is partly why we need to be extra vigilant. There is too much that we just don't know.
About the New Telehealth Items Related to COVID-19
The measures are outlined on the Medical Benefits Schedule (MBS) Online website: COVID-19 Temporary MBS Telehealth Services.
The MBS items will continue to be updated as the situation evolves. As of the time of publication, the new items will include consultations that take place via videoconference (or via telephone if video services are not available).
A service may only be provided by telehealth where it is safe and clinically appropriate to do so. 
The new temporary telehealth MBS items will substitute current face-to-face consultations that are available under the MBS. The new temporary MBS telehealth items will have similar requirements to normal timed consultation items.
Telehealth services are no longer restricted to consultations that relate to COVID-19. They can now include any type of consultation suitable to this form of service. Providers do not need to physically be in their regular practice to provide telehealth services.
Health providers currently authorised to supply some or all of these services include (but may not be limited to):
General practitioners

Medical specialists (such as rheumatologists, endocrinologists, obstetricians and cardiologists)

Consultant physicians

Nurse practitioners

Consultant psychiatrists

Psychologists and clinical psychologists

Selected allied health professionals (such as dieticians, physiotherapists, occupational therapists and social workers)
Please note: Video or phone consultations are ideal if you need verbal advice or a repeat prescription but not a physical examination or another face-to-face service such as an injection. If you do need to see your health provider in person this is still an option. Providers always put the health of their patients and staff first and they must all comply with strict COVID-19 hygiene and social distancing guidelines.
When the new bulk billed telehealth measures were first announced, they initially only applied to vulnerable people classified as high risk for COVID-19. Next, the bulk billed services were extended to all Australians with a Medicare card. However, this inadvertently meant that many healthcare providers suddenly lost most of the income from their business and left them facing the prospect of having to close their doors.
To rectify the situation, the billing practices for the new telehealth services were further updated on 6 April 2020. Now, the new telehealth services must be bulk billed for Commonwealth concession card holders, children under 16 years old and patients who are more vulnerable to COVID-19. Health providers may apply their usual billing practices to the telehealth items for patients who do not fit the above criteria. 
Providers are expected to obtain informed financial consent from patients prior to providing the service; providing details regarding their fees, including any out-of-pocket costs.
The services will be available until 30 September 2020. The continuing availability of these items will be reviewed prior to 30 September 2020.
How Will Patients Access Prescription Medications Electronically?
The Australian Government has already been working with relevant stakeholders to rollout ePrescribing and online dispensing of prescription medications. 
This allows participating doctors to create prescriptions that can be sent electronically to patients or their pharmacies. Participating pharmacies can then dispense the medication and possibly even deliver it to the patient's home. Learn more about your current options in our article COVID-19: How to Access your Prescription Medications From Home.
What Are the Potential or Known Limitations of These Services?
Not all appointments can be done effectively over the phone or via video conference. There will always be people that require physical examinations or care regardless of whether they are in a high-risk group or not.
People who have difficulty accessing or using electronic devices may not be able to take advantage of the video conferencing services available. It is also becoming apparent that some healthcare providers are ill-equipped or not adequately trained to provide consultations via telehealth.
Although there is no doubt that the new telehealth services had to be rolled out urgently to ensure continuity of health services during the coronavirus lockdown, the bulk billing of all new telehealth services meant that many health practices that operate as small businesses suddenly lost a large portion of their profit margin. Meanwhile, their fixed expenses such as staff wages still needed to be paid. This is why the bulk billing criteria was updated, as mentioned above.
There has been some concern raised on social media about the appropriateness and security of various communication platforms used for video conferencing services. You may want to discuss these concerns with your healthcare provider before agreeing to use a service like this.
It is important to call your healthcare provider prior to arranging any appointment to discuss your available options. Don't just turn up as they may not be able to see you.
What Other Types of Health and Support Services Can I Access From Home?
If you can't connect with your regular practitioner via telehealth for some reason, you might consider seeking a different provider in the interim. As long as you and the practitioner are in Australia, you can connect from anywhere. For example, someone in regional Queensland could have a telehealth consultation with a specialist in Sydney.
Many allied health and fitness providers are starting to set up online exercise classes via platforms like Facebook live or Zoom. Some of these may be free. However, if it is within your means, please consider paying for online classes like those provided by BJC Health Connected Care to help the providers maintain some sort of income during the COVID-19 lockdown.
Peer support groups for disability and chronic health conditions are always a valuable way to connect with others in similar situations to you. During the current lockdown, they are even more important as your health issues haven't stopped while the rest of the world has. Many groups are continuing to run online or via telephone during the lockdown, so now might be the perfect time for you to find one that suits you.
Finally, don't forget to look after your mental health during this uncertain time. The Beyond Blue website has an extensive list of National helplines and websites you can turn to for support and advice at any time.
Where Can I Get More Information?
CreakyJoints (our sister organisation in the US) has been publishing a comprehensive series of articles about COVID-19 and how it affects those with chronic illness over the last few weeks. New content is being added regularly.
Note: This information should never replace the information and advice from your treating doctors. It is meant to inform the discussion that you have with healthcare professionals, as well as others who play a role in your care and wellbeing.
If you have general questions related to COVID-19, contact the Australian Government Department of Health: Coronavirus Health Information Line 1800 020 080
This post was updated on 7 April 2020.
Further Reading