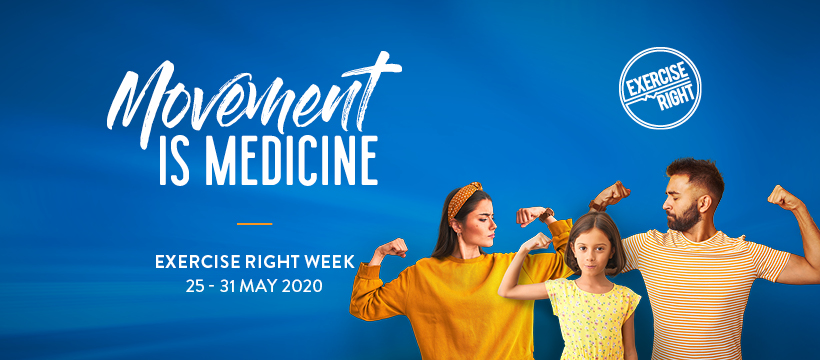 As people with arthritis, we are often told that we'll "feel better if we exercise more". While hearing this from a random person or a well-meaning friend can be frustrating — and we know that exercise is not going to make our arthritis go away — there is a lot of truth behind this statement. A lot depends on the type of exercise you do and when and how you do it. But, how do you know what form and level of exercise is right for you?
Being stuck at home for weeks on end doesn't help. For many of us, this is a "normal" part of life with a chronic and painful condition. For others, the current COVID-19 restrictions have made doing our usual forms of exercise difficult, if not impossible.
Benefits of Exercise For Arthritis
Many people may also be cautious for fear of doing more damage to their joints. In fact, research shows that appropriate and individually tailored exercise is one of the best ways to treat arthritis (regardless of arthritis type). It does this by:
Strengthening your muscles and tendons, giving more support to your joints

Increasing your energy levels

Improving your heart health and circulation

Increasing your lung capacity

Reducing your weight

Generally improving your mood and emotional wellbeing

Improving your quality of sleep

Some forms of exercise can also reduce your risk of developing osteoporosis
A lack of physical activity in those with arthritis can result in increased weight. This is not helped by the fact that some medications also contribute to weight gain. The extra kilos put increased stress on your joints resulting in more pain and making it even harder to move easily. Being sedentary can also restrict blood flow throughout the body, lower energy levels and lead to weaker muscles.
For arthritis that affects the spine (such as ankylosing spondylitis), appropriate exercise is one of the key forms of treatment as it improves core muscle strength and joint flexibility. In many cases, the longer the period without appropriate movement, the higher the pain level but more of the right kinds of exercise equals less pain.
This does not mean that exercise alone will "cure" all forms of arthritis. However, it can go a long way towards preventing or reducing the likelihood of further joint degeneration. For many people, it forms part of an overall treatment regime that may also include a range of allied health services and conventional medicine.
Exercise Right Week 2020
Exercise Right is a public awareness campaign created by Exercise & Sports Science Australia. For Exercise Right Week 2020, the theme is "Movement is Medicine". The aim is to highlight how powerful exercise, physical activity and movement are for physical and mental health. The organisers also want to showcase that exercise is for everyone, regardless of age, weight, background or health status, and to help everyone, especially those living with chronic conditions, illness and injury, to know how to "exercise right" for their specific needs. To do that, they have gathered expert advice from the most qualified exercise professionals in Australia.
If you're living with a chronic condition, injury or illness, Accredited Exercise Physiologists and Physiotherapists can help you get moving again. They understand the challenges of your condition and will work with you to prescribe safe and effective exercise interventions.
The Exercise Right website includes a section on Exercising For Chronic Conditions. Here you find information on a range of conditions including arthritis, back pain and other musculoskeletal conditions and tips on the most appropriate forms of exercise for each. There is also a link on the site to help you find an exercise professional near you.
Free and Low-Cost Events
Exercise Right Week events are designed to help educate and inspire Australians to be healthier and more active. All events are run by university-qualified exercise experts like exercise physiologists, exercise scientists or sports scientists.
This year, all events will be online as a result of the COVID-19 pandemic and the self-isolation restrictions that are still in place across Australia. Despite the pandemic, you'll still be able to join a range of FREE events, including virtual exercise classes, education sessions and Q&A sessions with the exercise experts!
Other organisations are also offering online exercise classes you can try out. For example, BJC Health – Connected Care is offering free access to all Zoom classes as part of Exercise Right Week.
The Arthritis Australia website also lists many online exercise programs offered by affiliated state arthritis organisations during the COVID-19 lockdown.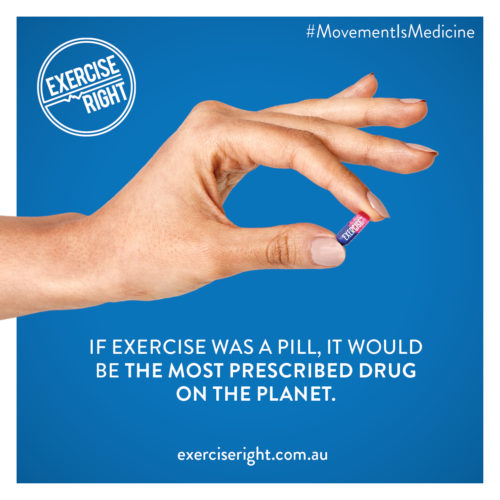 Staying Healthy During Lockdown
When you live with chronic illness or disability, regular health appointments are a necessary part of your treatment plan. These include check-ups with your GP, medication reviews with specialists, dental checks, clinical psychology sessions, blood tests, physiotherapy classes and more.
To maintain your overall health and to help avoid further issues, it is important to keep as many of your health appointments as possible. If you can't get there in person, see if you can get a telehealth appointment.
See our article Which Health Appointments Should I Attend During The COVID-19 Lockdown? for more information.
Telehealth Services With Allied Health Professionals
There are now two ways you can be subsidised for telehealth services provided by some allied health professionals.
Medicare
As part of the temporary measures introduced by the Australian Government to help limit the spread of the COVID-19 virus and to protect both patients and practitioners, many medical and allied health services can be accessed from home via video or phone consultations.
Allied health providers currently authorised to supply some or all of these services include (but may not be limited to) dieticians, physiotherapists, occupational therapists and social workers.
Private Health Insurance extras cover
Electronic healthcare claims and payments provider, HICAPS, recently announced that physiotherapists, psychologists, podiatrists, occupational therapists, exercise physiologists, occupational therapists and dietitians can now provide telehealth service claiming for their patients through their private health insurance extras cover. Telehealth claiming eligibility will differ between participating health funds and may have different effective dates.
Further details on how telehealth services for Allied Health work, can be found on the HICAPS website.
We hope these tips and resources have helped you find ways to stay active and as healthy as possible during Exercise Week and beyond.
Keep Reading